Bus Transfers To and From Atlanta Airport



Buses from Atlanta Airport with Bus Routes and Times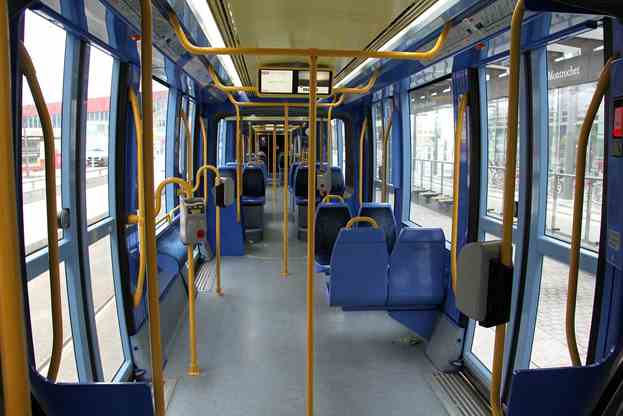 Wherever you're travelling to or from Atlanta airport, or wherever you're travelling from to ATL, the extensive bus and shuttle services there have got you covered. Some of the most popular options include the MARTA bus service, chartered local and regional buses from the airport bus station, shared ride vans, private sedans, local personal drivers and even stretched limousines.
Buses:
The MARTA bus service has 110 different bus routes in Atlanta and more than 9000 bus stops. They cover the area from Milton in the North, to Lovejoy in the South. The westernmost stop is in Palmetto, while the easternmost stop is in Dekalb. All MARTA buses are fully equipped with wheelchair access. You can also bring your bicycle on many MARTA buses, which are equipped with a bike rack.
Route 191 operates from ATL International Terminal to Riverdale. You are able to view or download the bus schedule and route map here: https://itsmarta.com/191.aspx. As previously mentioned, MARTA fares cost either $1 or $2 for a single one-way journey, depending on whether you choose to get a card or a ticket.
As mentioned on our Airport Transfers Page, there are four other major companies that operate from the airport bus station. Each of these are listed in more detail below.
Greyhound Flightlink run to thousands of destinations all across North America. They can be found in Terminal North, on the lower level. From the baggage reclaim zone, you can take the escalator down. To reserve, you can call 1-888-287-6359 or visit their website at www.greyhound.com. The bus station and ticketing office are open from 8:00 AM - 1:30 PM, Monday to Friday.
RedCoach offers longer-distance travel to destinations such as Miami, Jacksonville and Orlando. They don't yet operate from Atlanta Airport bus station, but have a stop in Downtown Atlanta. The address of this bus stop is Civic Center MARTA Station - 435 W Peachtree Street NW, Atlanta, GA 30308. This is still easily accessible via the MARTA Metro System. To find out more, visit their website at https://www.redcoachusa.com/ or call +1 877 733 0724.
Turimex Internacional provides competitively-priced and reliable travel between cities. Houston, Montgomery and San Antonio are just a few examples of the areas they serve. Turimex Internacional buses stop at the ATL Airport bus station. More information can be found on their website, at this address: https://www.turimex.com/.
Southeastern Stages offer high-end buses for low-end prices. Their buses have charging facilities, a restroom and luggage-handling services. They are also located at ATL's Airport bus station. Find out more here: https://southeasternstages.com/.
Shuttles:
If you choose to book a shuttle, you can make your life easy upon arrival at ATL by booking your ride before you leave. This way, you won't end up in a sticky situation, being unable to get to where you need to go. Alternatively, you could book a shuttle from the convention center or your hotel to your destination. This way, you'll have your whole trip planned before even leaving home. There is a large choice of vehicles and transport providers that you can consider what will suit your needs best, whether that's a minibus, an airport shuttle or a private car.
At ATL Airport, you'll be able to find a company named SuperShuttle Atlanta, who have a huge spectrum of shared ride vans and also an exclusive sedan service called ExecuCar. This is readily available to people at the airport who are in need of a ride. Also, the Ground Transportation Center provides taxi, limo and shuttle services.
You'll be able to arrange your shuttle, limo, car, sedan or taxi anywhere in the region of Atlanta Airport. In Atlanta hotels, you can also find shuttles at competitive rates. Many hotels, such as the Omni Atlanta Hotel, in the CNN Center, have convenient shuttle buses. The Atlanta Marriott Marquis also offers this service, and is situated close to Georgia Aquarium. This is also a great location for families who want to see the Mercedes-Benz Stadium, the home of the Super Bowl LIII.
To access these shuttle services and more, you just need to follow the signs upon arrival at ATL to the Domestic Terminal. Here, you will meet a representative who will assist you to board your shuttle bus. There are also courtesy phones here, next to the baggage claim area, which you can use to get in touch with the Ground Transportation Center.