Taxi Transfers To and From Atlanta Airport



Atlanta Airport Taxis - Fares, Distances and Where to Find Them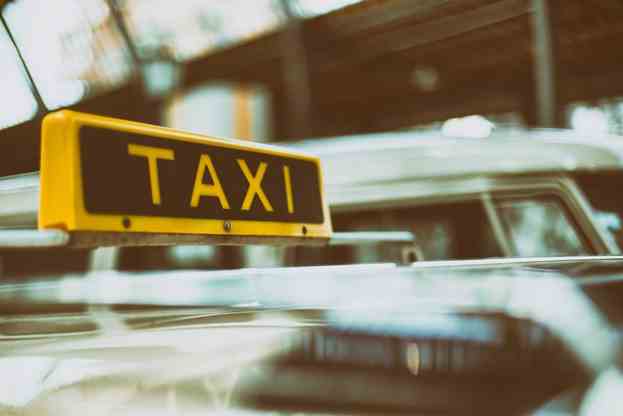 If you're getting a taxi from Atlanta Airport to your destination, there are lots of options for you to choose between depending on your budget and needs.
ATL Taxi Cabs
ATL Taxi Cabs are a high-class transport and limousine service in Georgia. They specialize in bringing you quality cabs with ensured safety for both personal and corporate travel. ATL Taxi Cabs aim to take their passengers to their destinations in a timely, comfortable and sophisticated way. In order to achieve this, they use a wide and varied fleet of fresh, clean and desirable cars, and hire chauffeurs who are devoted to their jobs to drive them.
No matter the length of your journey, ATL Taxi Cabs will look forward to serving you and making your journey an enjoyable one. They uphold a record of excellence as a leading car service provider and offer a level of service that has won awards, while keeping their rates almost on par with metered taxis. 
Taxi2Airport
Another way to reserve taxis to and from Atlanta airport is through Taxi2Airport. They guarantee the lowest rates around for the greatest taxis in Atlanta. They offer access to multiple taxi cab companies, which can easily be compared on their website. Taxi2Airport are a flexible service, allowing you to define your exact pick-up and drop-off locations, which means that you won't have to worry about dragging your luggage around. Not only this, but you'll actually save money that you otherwise would have spent on parking at the airport.
Taxi2Airport work with the most professional and experienced taxi drivers in Atlanta, so you can expect to receive outstanding customer service, from booking until reaching your end destination. When riding with Taxi2Airport, you will receive budget fares with zero hidden costs. Plus, their website, which is in operation 24/7, allows you a simple and fast booking service. They guarantee punctuality at your pick-up location, so you don't need to worry about waiting around before or after a long journey. Their wide range of cars, including minibuses, sedans and limousines ensure that you can find the right vehicle for you, with ample luggage storage and leg room to make your journey comfortable.
Taxi2Airport pride themselves on following strict guidelines for each and every taxi leaving or travelling to ATL, by screening drivers in order to select the most experienced and professional. Their performance is constantly under review, to ensure that high standards are maintained.
Limousines
Over 300 different companies provide limousine services at ATL, whether you've just got off your plane or are about to get on. Many of these companies also cover the surrounding area, so there's no need to worry if you plan to go further afield. A number of these companies offer executive car service and also stretch limousines. In order to find out exactly what's on offer, you can contact the company directly, before making your reservation with them. It is also possible to request additional services upon contacting them.
Make your reservation before packing your bags to leave home, to guarantee availability. Once you've got off your flight and collected your luggage, your driver will be waiting for you. They will arrange to meet you either at the curb-side on the South lower level of the airport, or inside the terminal near the atrium. But the entire collection process will be explained to you over the phone, when you call to reserve your limousine. If you wish to also hire a limousine on your way back to the airport, that can also be done by calling your chosen limousine company. All state-licensed limo companies are legally allowed to drop passengers off at the curb-side of the terminals.